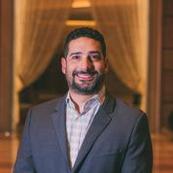 Hussain Mahrous
President of the Board of Directors
With more than a decade of experience in the fast-paced hospitality and gaming industries, Hussain Mahrous has made numerous contributions as a leader through every opportunity that has come his way. After receiving his bachelor's degree in sociology from California State University San Marcos, the Texas native began his career in the hospitality and gaming industry with Caesars Entertainment in Atlantic City. He went on to earn a master's degree in theology from Liberty University. In 2019, he finished a graduate certificate in applied statistics from Texas A&M University. Hussain joined Penn National Gaming, Inc., the parent company of M Resort, in 2012 and built his career leading properties across the country including locations in Maine and New Mexico. In 2016, he was named vice president & general manager of M Resort Spa Casino, where he oversees all operations for the Forbes Four-Star resort. Hussain is also passionate about giving back to his Las Vegas and Henderson communities working with such organizations as the American Cancer Society and actively raising money and awareness through Real Men Wear Pink. Family time spent with his wife, son and daughter include cheering on the Dallas Cowboys and Dallas Stars, paying homage to his Texas roots, but celebrate their hometown by regularly attending Vegas Golden Knights games.

Jack Effel
Vice President of the Board of Directors
Jack is the Vice President of The World Series of Poker (WSOP) for Caesars Interactive Entertainment (CIE). The WSOP is the world's most prestigious poker tournament series. Jack is responsible for the coordination and execution of the annual WSOP held at the Rio in Las Vegas and provides support and oversight of WSOP branded events across the globe. He is involved in all aspects of the business including but not limited to operations, marketing, and strategy.

Marc Zeman
Treasurer of the Board of Directors
Marc Zeman is a native of the Boston area and has lived in areas near Geneva, Switzerland, New York, and Chicago, before moving to Las Vegas in 2013. His appreciation of French language and culture was reinforced with his time living near Geneva and working in Lausanne for four years. Marc began his French language classes with Académie Francophone de Las Vegas in early 2015, was invited to join the Board (Conseil d'Administration) in February 2016, and was elected president in July 2017. Marc has worked his entire career in tax, specializing in international tax. He has held executive tax leadership roles in various companies; including Deloitte, Philip Morris / Altria, Kraft Foods / Mondelez, and he recently retired from Las Vegas Sands where he was Vice President – Global Tax. Marc earned degrees from Babson College, Bentley College, and Suffolk University Law School, all in the greater Boston area. He is an attorney and a certified public accountant.

Krist Walicky
Secretary of the Board of Directors
Krist is a Founding Family member of the Alliance Française de Las Vegas. He attended college at Newcastle University, England and graduated from Richard Stockton College of New Jersey with a bachelor degree in Economics and attended business graduate courses at Temple University, Pennsylvania. He completed his executive MBA at University of Nevada, Reno in 2021 and serves as an ambassador to the program. Krist started with Boyd Gaming Corporation as a Senior Development Analyst in 2000 on the $1 Billion Borgata Hotel Casino and Spa. He is now the Director of Strategic Planning and Development for Boyd where he contributes to the overall company strategic planning, new business growth and development, company acquisitions and operations strategy. He also served on the Board of Directors for a Nevada Charter School with four campuses from 2013 - 2014. While studying and living in Europe for two years, he met and later married his French wife in a small village just outside the city of Cognac France. Krist speaks French at an intermediate level and has improved his language skills through numerous courses offered by the Alliance Française de Las Vegas. In his leisure time, Krist enjoys hiking and kayaking the Colorado River with his wife and son.

Harriet Gagliano
Member of the Board of Directors
Harriet Gagliano has an extensive education and teaching background. Her teaching career spanned from 1967 through 2015. She holds a life teaching credential from the State of California and a current credential K-12 and English in the State of Nevada. She has taught English Literature and Rhetoric for 30 years in the Clark County School District. Besides Las Vegas Nevada, she has wide-ranging experience in many jurisdictions including schools in Illinois, San Diego, Escondido, and San Jose California; as well as Pensacola. She participated in a teaching exchange program in Nogales, Mexico. Her studies include numerous Universities: The University of San Diego, Alcala Park; San Diego State College; U C Berkeley, San Francisco State College (Sunset District Campus),The University of Illinois, Champaign-Urbana and Chicago Campuses, The Universidad de Salamanca, Salamanca, Espana; The University of Utah, Salt Lake, and UNLV. Her degrees include an undergraduate degree in Film studies and Film Production, Elementary Education, and doctorates in Secondary Education and English Literature. Harriet passions include the Las Vegas Philharmonic Orchestra and the Philharmonic Guild. She is the immediate past Director of Volunteers for the Philharmonic Guild where she held a position on the Board and a current Membership Drive ombudsman. She is currently enrolled in Académie Francophone beginning French Course and is a member of the Pétanque Club of Las Vegas. She enjoys visiting France, deep sea fishing, horseback riding, cooking for friends, sharing recipes, understanding and enjoying wines of the world, art and museums and literature.

Nathalie Gottschalk
Member Board of Directors
Nathalie Gottschalk, Esq, has been practicing in all areas of employment- and family-based immigration law since 2003. Nathalie was born in Paris, France and grew up in Quito, Ecuador were she attended a French Immersion School. At 16 years of age, she immigrated to the United States where she studied International Relations and French Literature at the City University of New York Baccalaureate Program. She attended Sorbonne University in Paris in 2001 through a summer program from Cornell University. She then studied law at the University of Utah School of Law. She has gained a solid understanding of other cultures and immigrants' hopes for a successful future in the United States. Besides her law practice, she uses her legal skills to give back to the community. She served as the Treasurer for the Nevada Chapter of the American Immigration Lawyer's Association from 2009-2012 and was a member of the Committee for the Client Security Fund at the Nevada State Bar from 2010-12. Nathalie is licensed to practice law in Utah, Nevada and Arizona. She is also a founding member of the Academie Francophone of Las Vegas, aimed at promoting the French language and culture. Nathalie is fluent in Spanish and French.

Margaret Harp
Member of the Board of Directors
Margaret B. Harp is Associate Professor of French. She received her M.A. and Ph.D. from Tulane University in 1984 and 1991 and her B.A. from Newcomb College in 1982 She joined the UNLV faculty in 1989 She teaches courses on French literature, culture and language. Her publications have appeared in Aevum, Romance Notes, Romance Quarterly, Rocky Mountain Review, and Sixteenth Century Journal In 2006 she was awarded the Delno West Award for the best paper presented by a senior scholar at the annual conference of the Rocky Mountain Medieval and Renaissance Association.
Recipient of the 2003 Rita Deanin Abbey Teacher of the Year Award, Dr. Harp is the departmental advisor for majors and minors in French Studies at UNLV.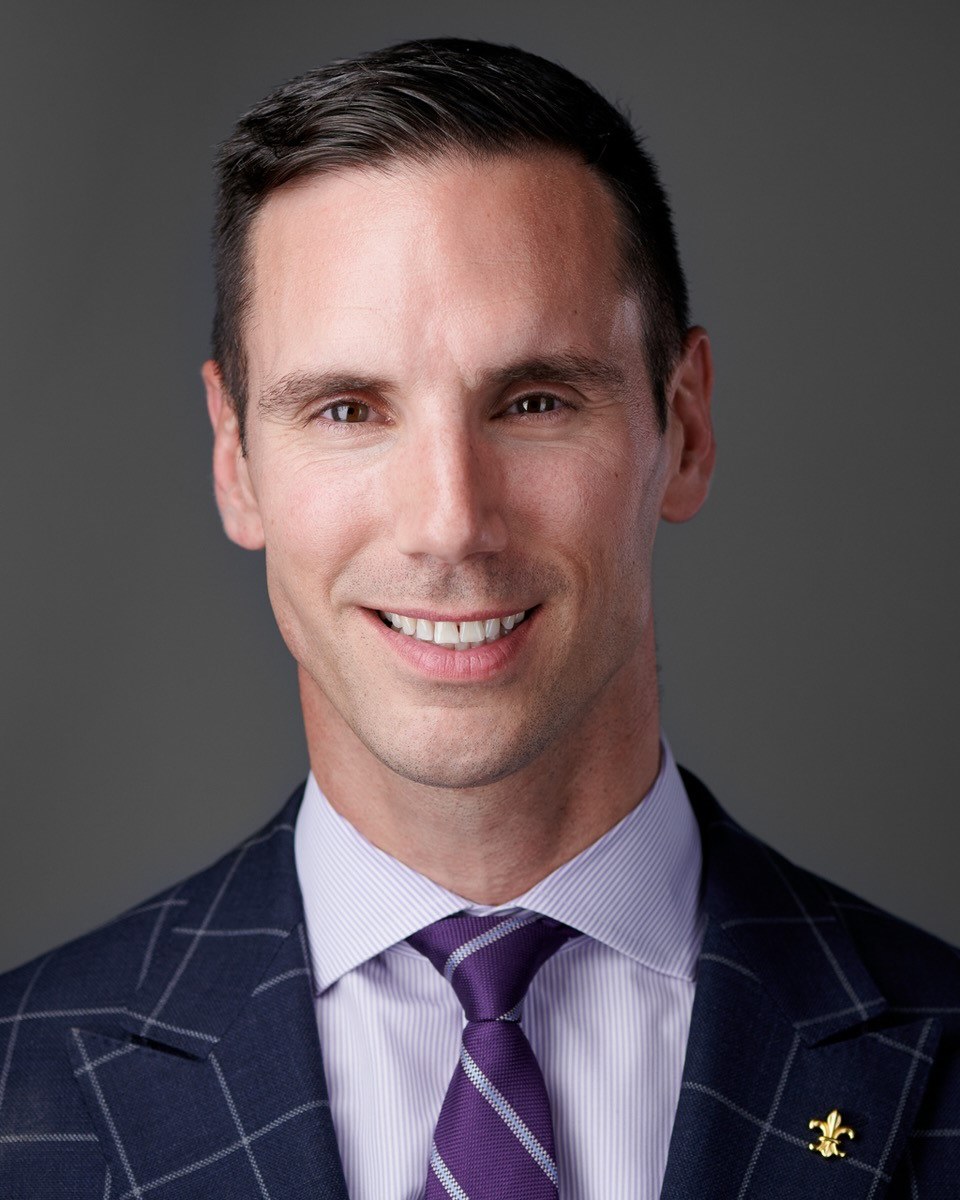 Guillaume Vallet
Guillaume Vallet grew up near Paris, France and has roots from the regions of Burgundy from his father 'side and Bordeaux from his mother's.
He began his apprenticeship in the world of luxury hôtellerie in Paris in 1999 while working at some of the most prestigious palace including, the "Hôtel De Crillon" and at a later time the "Park Hyatt Paris Vendome".
He moved to the US in 2002 to further his career and enrolled at UNLV to pursue a degree in hospitality management.
Over the years, he has held several positions within some of the major Las Vegas hotel & casinos as General Manager with MGM Resorts and later Wynn Resorts.
He joined LOUIS XIII Cognac in 2017 as the Las Vegas Brand Ambassador where he currently promotes and market his brand with all major Las Vegas luxury companies (hotel/casinos, cars, real-estate, fashion, watches, etc...).
Guillaume loves to spend time with his wife and three children, which includes hikes, travelling, food, sports, and family gathering.
In addition of being a Cognac aficionado, he enjoys the finest things in life including haute cuisine, great wines, and anything that has ties to the French culture.

John Lovejoy
Honoray Board Member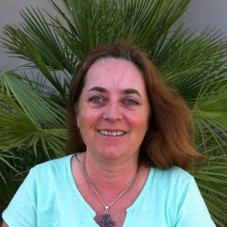 Valerie Hodson
Honoray Board Member